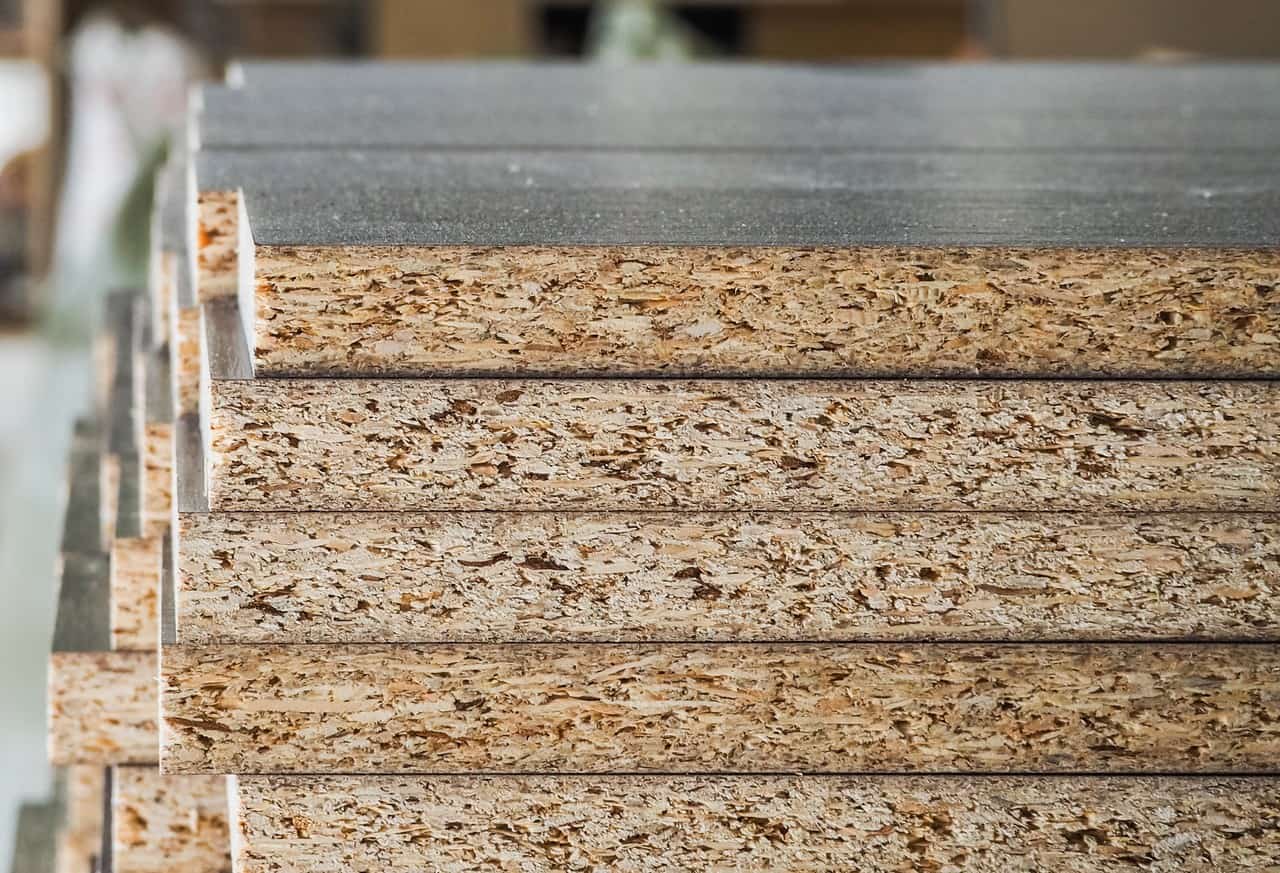 MDF (Medium-density fiberboard) is a construction material that consists of wood fibers joined with resin. Normally, the gluing happens under extreme pressure and heat, resulting in it being strong and durable. If you are a woodworking DIYer, the question of whether you can stain MDF with wood stain is important to you.
The answer to this question is an emphatic yes. But the finish will not be as polished as it is in natural wood. MDF doesn't have grain to it; thus, it doesn't absorb stain as natural wood does. Learn how to go through the process below.
Background on MDF
Every person who works with wood knows that being careful and familiar with the material is paramount. As you plan on staining MDF with wood stain, it's imperative to take note of the material you are working with. For more details, read the following introduction:
As you already know, MDF consists of wood fibers which can be dangerous during a staining process. The small fragments of wood and resin can be easily inhaled since they stay in the air for a long time. This can be dangerous to you, so you should consider wearing a face mask should when cutting/sanding this composite material.
If the material you're working with is particleboard, rather than MDF, refer to this guide to staining particleboard.
How to Stain MDF (in 5 Simple Steps)
Again, MDF can contain varying quantities of formaldehyde, which is harmful to the body (source). So, it's always advisable to ensure that you have a face mask on when working with MDF.
1) Removing and Cleaning Old Stain
If there is old paint or stain on your MDF, you have to remove it first. This should not be a hard task to accomplish since MDF does not absorb stain and paint quite well. Hence, you just need to apply some amount of wood stripper to remove the old paint and stain.
It is worth remembering that you should wear an eye protection device, gloves, and a face mask when handling chemicals.
After stripping the surface, wait for it to dry before you can begin preparations for applying wood stain on MDF.
2) Gathering What You Need
Go to your local store or online shop and get stain and varnish products for wood. Varnish is not necessarily required when you stain MDF. However, if the piece is subject to tear and wear or humidity, finishing the stained surface with Varnish is definitely recommended.
Make sure you understand the characteristics of different types of stain and choose the right one for your project. In this article, we provide you with an overview and the pros and cons of the most common types of stain.
The products that you can use on natural wood can still apply on MDF. You can choose the color of stain that you would like to apply on your MDF.
Generally, there are different colors of stain to choose from. These colors resemble different species of wood, so it's up to you to choose the one that you are fine with. A good tip when you are buying stain is that you should look for a solvent-based one. This will make sure that the color will be evenly distributed on the surface. Follow this guide to mixing stains if you wish to mix different colors.
As for the varnish, it can either be gloss or semi-glossy. Learn more about the different types of varnish in this article.
Largely, the project you are working on will determine the color and gloss level of the stain and varnish respectively. Particularly, the designs you want to see on the MDF you are working on will determine your choice of color and level of gloss that your products have.
An essential point to consider is that if your MDF will be used outdoors, then make sure that the varnish is weather resistant. Of great importance still, get paintbrushes and sandpaper from the store as well.
For the paintbrushes, get both small and medium-sized (read an introduction to brushes in this article).
3) Preparing the Surface
For a project of this type, you need to find a well-ventilated room where you can work with comfort. It's also important that you take care of your floor by spreading a drop cloth on it. Next, get the sandpaper and polish the surface of the MDF.
Let the sanding be light. For this one, you can use 100/120-grit sandpaper. Make sure that you sand the edge faces as well. If you would like to have a glossier finish, you can opt to use 150/180-grit sandpaper.
Afterward, ensure that the MDF surface is free of dust particles. You can use a brush for this task and then wipe away any remaining dust on the surface using a cloth rag (source).
4) Apply the Stain
It's now time for you to apply the wood stain on your MDF. Use a medium-sized paintbrush to apply it on the surface of your MDF.
The strokes should be long and smooth. As you do so, ensure that the strokes are even without drips. In order to achieve a grain effect, overlap every stroke you make with the next one. Do this for both horizontal and vertical strokes.
For the small and hard-to-reach surfaces, use the small paintbrush to achieve a good finish. Essentially, you will need to apply 2-3 coats of the stain to achieve the color you desire on your MDF.
Next, you should give the stain enough time to dry. Refer to this overview, where we have compared the drying times of the most popular wood stains.
Also, check the product label to know the exact requirements for its application as well as the amount of time you should allow the stain to dry.
It is advisable that you wash your brushes right after the application process so that they don't stick together (source).
5) Apply the Varnish
Once the wood stain dries up completely, it's now time to apply the varnish. Just like you did for the stain, apply the varnish on the surface of the MDF with smooth strokes. Ensure that the coverage is even. For this process, 1-2 coats are enough. Make sure that the varnish dries well between the two coats.
Wash your brushes right after applying the varnish. Lastly, don't touch or use your MDF product before the varnish dries completely.
Conclusion
For all woodworking DIYers who have been wondering whether it is possible to stain MDF with wood stain, now you know that it is very possible to do so. Your MDF furniture can look better with a polish of wood stain on it. Though it won't look as glossy and well-polished as natural wood does, it will definitely improve its appearance.
The wood stain that you opt for depends on among other things, the design of the furniture you want to stain and what you use it for. Find a complete comparison of different types of stain in this article. Consider the color of wood stain (you can also mix different colors) and the level of varnish gloss for you to have a good finish on your MDF. This is actually something you can do for yourself with ease. There is no need of hiring professionals.
We are sorry that this post was not useful for you!
Let us improve this post!
Tell us how we can improve this post?