Calculate How Much Oil You Need for Your Project!
When you need to finish a floor, a deck, wooden furniture or any other type of wooden workpiece, you might wonder: what amount of oil do you need for finishing?
If you have applied a finish to this particular object some time ago, you might remember how many gallons or liters of oil you used and how many coats you applied. However, if this is the first time, you can use our calculator, fill in the area size in square feet or square meters and get an estimate of how much oil you will need.
As each and every wooden piece is different – the type of wood, the overall condition and the way you use it – you will have to try which number of coats and which amount of oil you will need to apply for the perfect finish.
Use our calculator now to get a good estimate of how much oil you might need for your project!
The Calculator
Enter the area size, the number of coats and whether the oil that you intend to use is mixed with solvents, and you will learn how much oil you need for your project:

---
How to Find Out Which Oil You Need
The choice of oil is dependents on the type of wood and object that you want to finish. The following figure gives you an overview of the different types of wood oils, their characteristics, and typical uses.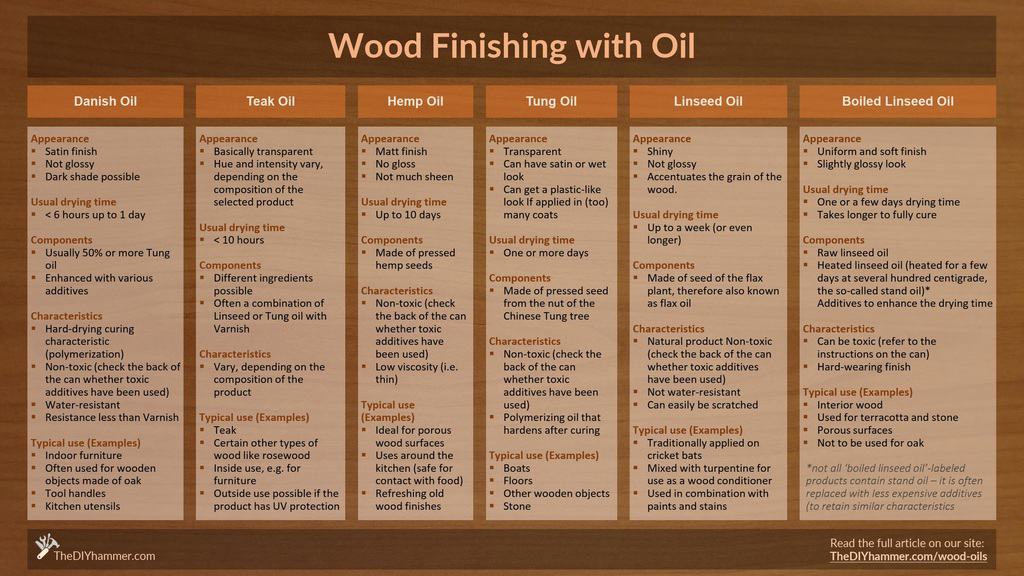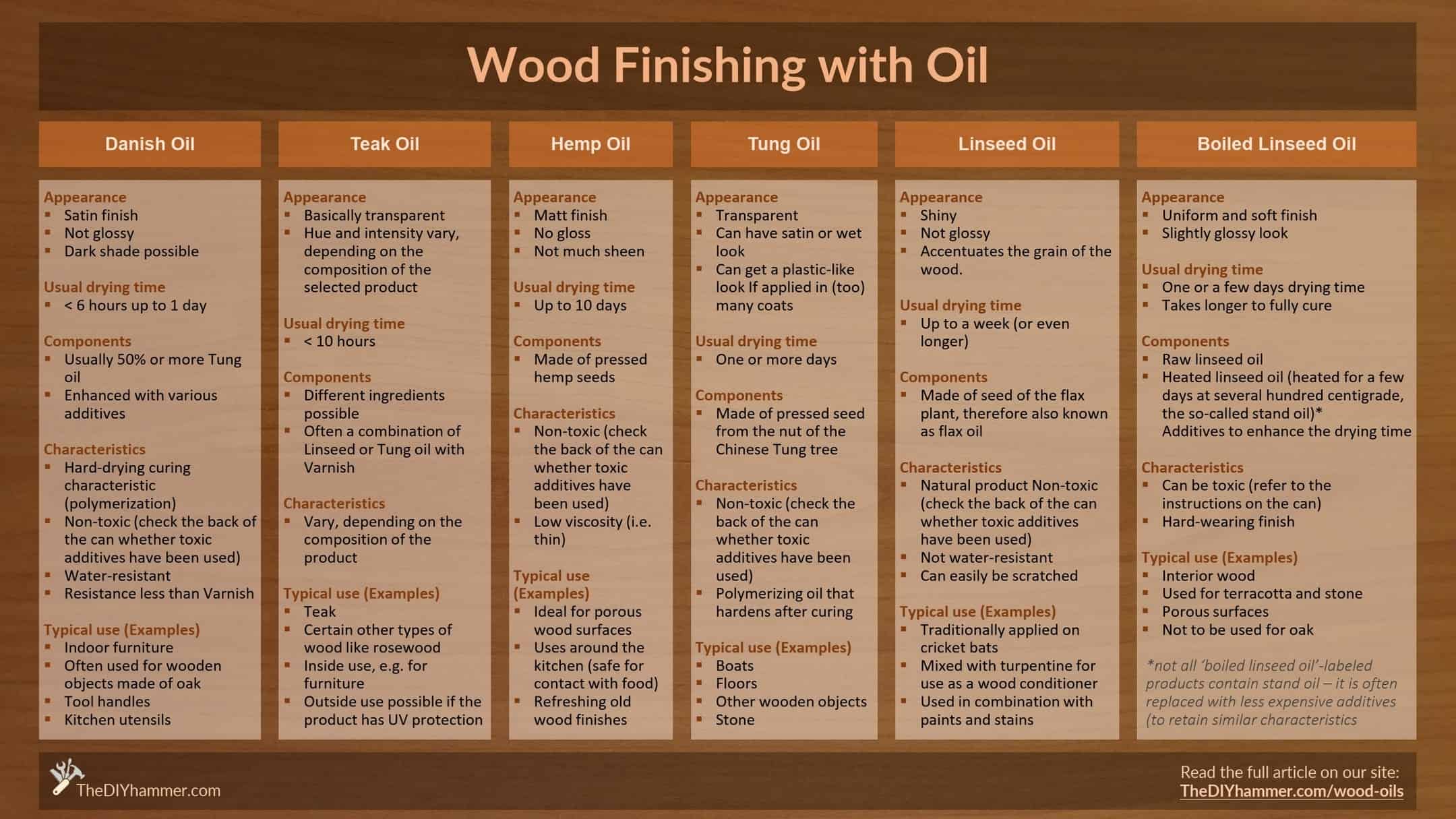 If you want to learn more about these oils, their differences and pros & cons, read our article on wood finishing with oils. You will find instructions on how to apply these oils in our dedicated section.
We are sorry that this post was not useful for you!
Let us improve this post!
Tell us how we can improve this post?