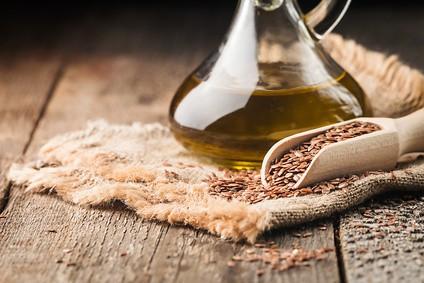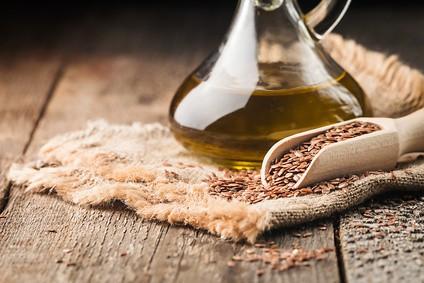 Linseed oil is one of the most useful natural oils besides hemp oil. It can be used in two forms: raw or boiled. Each of them has different pros and cons though. In this article, we will introduce both types of linseed oil and elaborate on the boiled linseed oil uses.
Thus, you will be able to find out which type of oil would be ideal for your project. If you consider using other oils as well, read our overview of wood finishing with oils.
What is Linseed Oil?
Linseed oil is extracted from the seeds of the flax plant. It has a wide range of uses such as preserving wood or even finishing concrete – for both, it can be mixed with ingredients of paints or varnishes. It is also used for the production of soaps, some types of ink, as well as linoleum. However, most DIYers are using linseed oil for woodworking or wood construction projects though. This article is therefore focusing on the benefits of linseed oil for these uses.
Raw Linseed Oil vs Boiled Linseed Oil
The amount of time it takes for linseed oil to dry is a downside with some projects, so boiled linseed oil was developed. When some oils are boiled, their drying times are often affected. This isn't the case with linseed oil, but the effects have been achieved by adding certain solvents that help it dry quicker. This "boiled" linseed oil, therefore, it dries a lot quicker.
When choosing between raw vs boiled linseed oil, you need to understand how the "boiling" process changes the composition and characteristic of linseed oil (source). Thus, you will be able to find out which of both types would be more suitable for the task you are carrying out.
Raw linseed oil is a product gained from pressing flax seeds without further treating or mixing. This type of oil is very slow drying, water-resistant, and it performs well in preserving the material it is applied on. Historically, "unboiled" linseed oil was used as a coating on its own, e.g. for things made of wood or other natural material such as paint brushes, ropes, stonework, and wood. In addition, it has also been used as an ingredient of oil paint.
However, linseed oil takes a week or more to fully dry which is definitely a downside for most use cases.
This is the point where boiled linseed oil comes into the game: It is usually heated for a few days at a very high temperature which produces so-called stand oil. Most boiled linseed oils available on the market also contain different additives to increase durability or improve the drying time. Thus, boiled linseed oil usually dries within one or a few days while it still takes longer to fully cure.
While the advantages of boiled linseed oil are handy for most use cases, you might not appreciate the synthetic additives if you are looking for a natural product. Some DIYers buy natural linseed oil and heat it themselves which however would lead to characteristics somewhere between pure linseed oil and of-the-shelf boiled linseed oil.
Comparison Table: Raw Linseed Oil vs. Boiled Linseed Oil
The following table compares the characteristics of both types of linseed oil:
Comparison
Linseed Oil
Boiled Linseed Oil
Apearance
Shiny,
not glossy,
accentuates the grain of the wood
Uniform and soft finish,
slightly glossy look
Usual Drying Time
Up to a week (or even longer)
One or a few days drying time,
takes longer to fully cure
Components
Made of the seed of the flax plant, therefore also known as flax oil
Raw linseed oil,
Heated linseed oil (heated for a few days at several hundred centigrade, the so-called stand oil)*,
Additives to enhance the drying time.

*not all 'boiled linseed oil'-labeled products contain stand oil – it is often replaced with less expensive additives (to retain similar characteristics
Characteristics
Natural product,
non-toxic (check the back of the can whether toxic additives have been used),
not water-resistant,
can easily be scratched
Can be toxic (refer to the instructions on the can),
hard-wearing finish
Typical Uses (examples)
Traditionally applied on cricket bats,
mixed with turpentine for use as a wood conditioner,
used in combination with paints and stains
Interior wood,
used for terracotta and stone,
porous surfaces,
but not to be used for oak
Alternatives
Hemp oil and Tung oil as natural oils
Danish oil, Teak oil and Tung oil
Raw Linseed Oil Uses
Raw linseed oil is great for preserving wood and stone, but it can be tricky to use in comparison to boiled linseed oil or other oils. The main issue is the drying time and it might not even dry at all if it is added too thickly, in cold temperatures or onto wet material. In those cases, the treated object tends to be sticky.
It can take weeks to fully cure, so is only really practical to use on things that can dry for a couple of days. Traditionally, linseed oil is used for cricket bats, and it can also be used for gutters or chopping blocks or other objects if they are allowed enough time to dry.
The Disadvantages of Linseed Oil
While raw linseed oil has been a common wood finish for centuries, modern-day finishing products protect wood much better than linseed oil is capable of. If you consider using raw linseed oil, you should be aware of its shortfalls:
UV Light: Raw linseed oil does not too well when it comes to UV light protection while many other oils or finishes are more protective. UV light can lead to discoloration of the surface and damage to the wood fibers, which can increase the risk of fungus.
Mildew: Rather than preventing it, linseed oil (like other vegetable oils) can promote the growth of mildew.
Hardening: Linseed oil does not harden so it does not provide any much resistance to knocks and scratches.
Removal: Linseed oil is not easy to remove as it soaks deep into the wood.
Although the name is similar, boiled linseed oil tackles most of these disadvantages. In fact, it is a more durable finish and can keep up with other oils like Danish or Tung oil.
Boiled Linseed Oil Uses
Linseed oil is a hard-wearing finish that protects the finished surface to a certain extent. It is often used for interior wood like furniture, cabinets, countertops, doors or windows. However, boiled linseed oil that contains certain additives cannot be considered a natural oil – hence it might not be safe for uses in areas with food contact. Refer to the details on the can or bottle to learn what your oil consists of and whether it is safe for uses around the kitchen. Otherwise, hemp oil will be a good alternative.
Besides wood surfaces, boiled linseed oil is also commonly used on terracotta and stone. One of its benefits is also that it can be used for porous surfaces. However, it should not be applied on objects made of oak wood – Tung oil or Danish oil are more suitable for oak.
Boiled linseed oil usually produces an uniform and smooth finish with a semi-glossy look.
Before you can finish an object or a surface, you will need to know how many Gallons, Ounces or Liters of oil will be required. Use our wood oil calculator to determine the amount of linseed oil needed for your project.
You can watch this video to learn how to apply boiled linseed oil correctly:
Uses of Boiled Linseed Oil vs Linseed Oil
If you are looking for a natural oil for finishing outdoor items, then linseed oil could be a good choice. It's also ideal for using as a base for oil painting. This is because its extended drying time allows the coat of paint to level itself before drying, which results in a smoother finish. Linseed oil is usually less expensive than boiled linseed oil.
If you intend to finish furniture to protect the wood and enhance its look, boiled linseed oil will be a much better choice though. It dries much faster, so the furniture can be used or touched after only one or a few days. Therefore, it is also recommended for other time-sensitive projects e.g. like tool handles or outdoor flooring.
Both types of linseed oil produce a warm hue and enhance the natural texture of the wood, with boiled linseed oil being slightly glossy.
Depending on the intended use, other oils could be considered possible alternatives, too. Read our comparison of Danish, Teak, Hemp and Tung Oil as well as both types of linseed oil to learn more about their uses, characteristics and pros and cons.
We are sorry that this post was not useful for you!
Let us improve this post!
Tell us how we can improve this post?